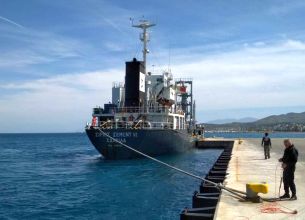 Having fallen to their lowest level since February, Capesize rates were in the doldrums until the start of this week when a recovery in sentiment saw most levels starting to bounce back by midweek. The rally is most pronounced in the Pacific, where RV rates have swiftly climbed from the US$ 6,000s into the US$ 8-9,000s in just 48 hours. The reduction in congestion levels in the month of August has had a positive impact on returning charterers to the spot market, which shipowners hope will stay a virtuous cycle going into the end of the month. Brokers report that BHP has suddenly found themselves fac­ing a challenge in finding or fixing any ships ETA Port Hedland as few owners have been willing to agree to index rates, a bullish indication to be sure.
Panamax owners find themselves in the unenviable position of being stuck between two bulker sizes in recovery while they continue to struggle to find any market traction at all. Average day-on-day down­grades remain circa US$ 300 on most spot rates (East and West), however the Atlantic delivery rates have become quite bearish of late with the trans-Atlantic RV now losing more than US$ 1,200 day-on-day to drift to the US$ 12,000s area with charterers already pushing for US$ 11,000 on early September dates.
Freights have stayed moderately positive-trending for the Atlantic Supramaxes, although owners are starting to worry about a downgrade ahead as trends are very much sideways at this point, inviting just another shove to send them back into reversal mode. Black Sea front haul trips, for the time being, are holding to just over US$ 20,000 daily on modern Tess 58 tonnage. A 32,000 dwt Handysize is said to have fixed US$ 18,000 ex-Black Sea to Bangladesh.
For exclusive news and updates about dry bulk shipbroking, subscribe to the BMTI Daily Report.