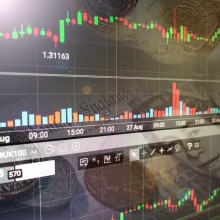 Navios Maritime Partners bought 36 bulk carriers from its parent company Navios Maritime Holdings for US$ 835m, bundled along with US$ 441.6m in debt from bank liabilities and leasing obligations.
Dry bulk operator, Pacific Basin, says it generated a greatly improved profit in the first half of 2022 at US$ 465.1m. This was a considerable gain from the US$ 160.1m of profit it saw in H1-2021 and the company's best profit so far. The Hong Kong-based company, controlling a fleet of 240 bulkers, says net daily TCE earnings for Handysizes and Supramaxes rose 83% and 85% year-on-year to US$ 26,370 and US$ 33,840 over the first six months of the year.
Bullish trends remained in place on Wall Street as bulker shares rose across the board. Diana Shipping [DSX] and Safe Bulkers [SB] increased 9.3% and 7.8% week-on-week to US$ 5.6 and US$ 3.9 per share.
For exclusive news and updates about dry bulk shipbroking, subscribe to the BMTI Daily Report.