BMTI — Trend experts for shipping
BMTI—daily and independent—and its research experts supply a high quality information service for the international dry bulk shipping industry including DAILY FIXTURE REPORTS, SHORT SEA REPORTS, MARKET REPORTS and special RESEARCH STUDIES.
BMTI's reports and studies, published in English, provide unbiased professional analyses of the important trend-indicating developments in the international dry bulk shipping markets—clearly, accurately and concisely.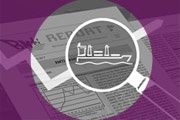 SHIPPING REPORTS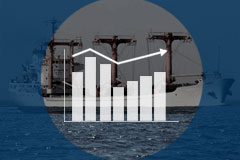 BMTI EUSSIX
SHORT SEA INDEX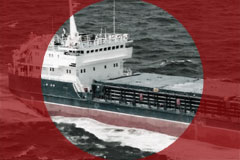 RESEARCH STUDIES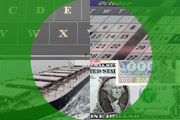 USEFUL INFO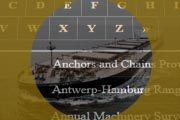 SHIPPING TERMS
Latest BMTI Blog Entry…
BMTI Handy Bulk Market Update (24 Feb 2021)

Quo vadis, market? To throttle the climbing speed to new heights in rate levels is badly needed! This said, grain traders are pointing to the upcoming season in ECSA, wherefore many trading houses keep hedging themselves by booking fairly regularly Kamsarmax tonnage in the East, at now beyond US$ 20,000 daily. Thus it cannot be ruled out that there will be no throttle, but the market certainly will reach a ceiling, which to predict does not appear possible right now. Grain traders seem to believe in a strong, for them unpalatable market. For April shipment they have seen number of around US$ 40/mt for 25000/10 wheat from Black Sea, or US$ 20-22,000 daily from owners, which they consider realistic.
BMTI Daily Snippet
The BMTI Daily Snippet is an excerpt of the respective days BMTI Daily report.

Read a Typical Issue
The free samples below will show you BMTI's editorial performance in dry-cargo market research and reporting. For any more comprehensive archive investigation please contact BMTI with your request.