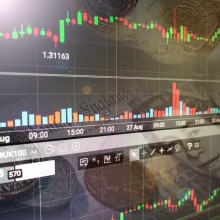 Chilean-owned bulk carrier company Ultrabulk saw revenues double in 2021 compared to the year before, according to its newest financial report, with US$ 1.8 billion for last year's total revenues (versus US$ 0.9 billion in 2020). After-tax results amounted to US$ 75m in 2021 compared to a deficit of US$ 16m in 2020. The Copenhagen-headquartered firm is one of the world's largest bulker owners with a fleet of 179 vessels. Ultramax predicts its results for this year will land somewhere in the US$ 40-80m range thanks to ongoing "momentum" from last year and "strong operations" continuing into this year.
US dry bulk operator Eagle Bulk [EGLE] recently published its full results for 2021 with a profit of US$ 184.8m for the year, representing quite a reversal from the deficit of US$ 35m it suffered the year before. The company's revenues amounted to US$ 594.5m, thanks to a resurging bulker market in 2021, more than twice those of 2020 (US$ 275.1 m). CEO Gary Vogel said late last year that his company has no immediate plans for building more tonnage capacity after expanding its fleet of Supras and Ultras to 53 units, including a chunk of secondhand vessels from the fleet of the former Scorpio Bulkers.
Listed bulk carrier companies had a mostly positive week with gains albeit rather subdued compared to prior weeks. The single outlier may have been Eagle Bulk [EGLE], which saw an impressive 18.8% week-on-week improvement, perhaps having gained some support from news that the company's revenues more than doubled last year (see above). EGLE share prices ended the week at around US$ 65. Star Bulk [SBLK] and Safe Bulkers [SB] experienced more modest improvements of 3.1% and 6.1%, respectively, to end the week at around US$ 29.9 and US$ 4.4.
For exclusive news and updates about dry bulk shipbroking, subscribe to the BMTI Daily Report.