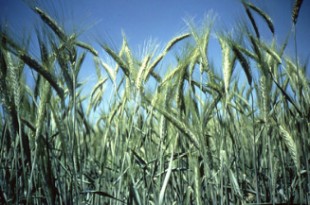 New supply contracts for potash secured in India and China have had ripple effects across the entire global potash market. The new import contracts, agreed at around US$ 590/mt CFR in both nations, represented a more than doubling of the previous contract agreements and essentially lifted the lower end of the price range for potash trading around the world. The lower limit for MOP netbacks (profit minus all supply costs) on Jordan-Israel trades, for instance, jumped by more than US$ 300/mt on the news to reach US$ 510-550/mt. Baltic Sea-based standard MOP netbacks rocketed to the range of US$ 520-560/mt (EUR 460-495/mt) FOB from a prior range of US$ 190-560/mt FOB. European potash demand itself, however, has remained static over the past week with granular spot prices stable with CIF prices (basis NW Europe) at EUR 570-600/mt.
A combination of recovering scrap import demand via both short sea and deep sea connections, saw Turkey's ferrous scrap imports rise by 11.4% YoY in 2021 to 25 Mt, up 2.56 Mt from the year before. Import volume growth to Turkey was highest from the Baltic countries of Lithuania, Estonia, Latvia and Poland, together rising by 32.7% YoY to 2.48 Mt in combined volume. Of the four Baltic countries, scrap shipments from Lithuania increased by the most YoY, up to 1.22 Mt versus 0.98 t shipped to Turkish ports the year before. Short sea shipments also surged from Ukraine, Libya, Israel and Bulgaria; combined shipments to Turkey from these four countries rose 88% YoY to 2.28 Mt, according to customs data. Scrap ex-Libya reached 0.81 Mt last year versus 0.39 Mt in 2020. Bulgarian shipments rose to 0.49 Mt from 0.37 Mt the year before while scrap from Israel to Turkey rose to 0.49 Mt in 2021 from 0.39 Mt in 2020. Scrap from Ukraine surged to 0.49 Mt (from 0.06 Mt) despite Ukraine's high scrap export duty, mostly thanks to the high price levels for scrap keeping the price differential competitive.
As tensions tighten around the Russia-Ukraine situation, worries about grain supply from the Black Sea continue to rise. The main wheat contract on Chicago's CBOT exchange hit US$ 8.27/bushel this week, its highest in nearly four weeks. Wheat markets seem especially sensitive to the sabre-rattling on the border as the Black Sea countries have become among the world's major producers and exporters of wheat. Ukraine has already exported 42.5 Mt of grain this season (ending in July) or 37.4% more than the same period last year. Of this, roughly half (17.85 Mt) was wheat. CBOT corn prices hit US$ 6.61/ bushel this week, their highest since June 2021.
For exclusive news and updates about dry bulk shipbroking, subscribe to the BMTI Daily Report.