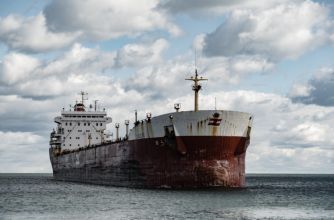 Very little has come to pass to slow the decline of Capesize freights as they continue to slide going into the final week of March and the first quarter of the year. Revived South American demand that has buoyed the Panamaxes so noticeably seems to have bypassed Capes for the moment as trans-Atlantic RV rates keep falling by more than US$ 1,000 day-on-day to hit the US$ 10-11,000 daily and quite likely enter the four-digit realm of the US$ 9,000s by midweek (brokers surmise). Front hauls are falling by a similar margin to trade in the high US$ 20,000s.
After more than a week of steady improvements, Panamax freights take a breather in the final days of March with most rate levels suddenly moving side­ways and charterers managing to secure last-done levels instead of conceding the usual daily upgrade. While South America is still providing plenty of cargoes (as can be seen by the abundance of fixtures via Recalada), brokers say that the current upswing may have reached its maximum in this cycle as trans-Atlantic round voyage rates fail to go much higher than US$ 33,000 daily on the 82,000 dwt vessels.
Success is less uniform and more sporadically dis­tributed across the Supramax spectrum with inter-Atlantic trips from the USG to the UKC-Med mak­ing decent gains of some US$ 500 day-on-day to hit US$ 20,000 daily and higher on Tess 58 tonnage. Black Sea front hauls keep climbing as well with US$ 23-24,000 daily as last-done and US$ 24-25,000 daily more than likely by the end of the week. Con­versely, Indo rounds seem to have reached a ceiling with rates now reversing into the US$ 35,000s area.
For exclusive news and updates about dry bulk shipbroking, subscribe to the BMTI Daily Report.