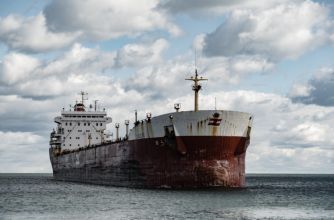 Fortunes have faded to a degree for the Capesize owners in the final days of October as the days get shorter and cargo demand gets a bit thinner on the ground. Certain brokers are predicting another surge of Atlantic demand in the coming days and there is reason to expect something similar in the Pacific, but for the moment the spot market is trending back toward charterer interests as avails start expanding. Brazil/UKC voyages are steady at US$ 12.3/mt.
Chartering activity has been very sluggish at the start of the week, indeed more sluggish than usual in the opinion of some brokers with Panamax demand all but asleep. Fresh South American cargoes are being negotiated behind closed doors, but charterers are sensing the advantage in waiting a few days longer before publishing their requirements. Trans-Atlantic round voyages on Kamsarmax tonnage are sliding into the US$ 18,000s area as pressure grows apace.
Western Supramaxes and Handysizes seem to be the only bulkers retaining any sort of strength at the moment with spot market rates still climbing, albeit modestly, in most inter-Atlantic routes for vessels from 62,000 dwt down to 28,000 dwt. Demand for ships to be ready at ECSA ports has strengthened enough that 32,000 dwt vessels are ballasting from the Continent to Brazil at rates in the high teens of US$ 17,000 and up whereas they were settling for high US$ 15,000s just a week prior, brokers remark.
For exclusive news and updates about dry bulk shipbroking, subscribe to the BMTI Daily Report.