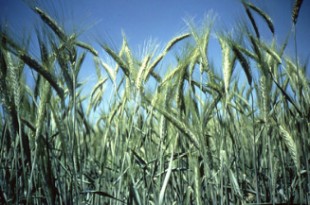 Expected yields for French soft wheat in the 2022/ 23 season have been lowered by French agency Ag­reste due to lower planting area. The agency lowered its forecast by 432,000mt this month to 33.69 Mt. High yields in the Hauts-de-France region have been offset by lower national crop area, down by 6% YoY.
Global food prices have fallen for the sixth month in a row, according to the UN's Food and Agricultural Organization. The FAO's food price index fell 1.1% in September, reaching the lowest level since Jan­uary, providing some relief to consumers who were struggling with sky-high prices during the early months of the war in Ukraine and compounding global inflation. Grain prices, on the other hand, were one category that did not decline in September after adverse weather adversely affected agricultural output in Europe and the US. The FAO has lowered its 2022 course grains output forecast to 1,468 Mt (down 14.3 Mt from its prior forecast), which would put it 2.8% lower than 2021's global grain output. The FAO forecast for 2022 Ukrainian grain output remained unchanged at 33.1 Mt or 38% lower than 2021. The organization also lowered its forecast for global cereals trade in the 2022/23 season by 2.3 Mt from last month's forecast to 467 Mt or 2.4% lower than the prior season's cereals trade. Despite the consecutive decline in food prices seen of late, world food-commodity prices are still currently only 15% lower than the all-time record level set in March.
Although EU steelmakers do not normally export steel slab, the unique dynamics of today's steel mar­ket have prompted at least one major European mill to export slab at US$ 560-570/mt CFR Mena. Euro­pean producers have been shifting from making coil to producing more crude steel and slab as demand is waning in the former. The aforementioned price is somewhat higher than Russian-origin slab, which is now selling at about US$ 520/mt CFR. EU produc­ers say that they can only sell coil at prices below US$ 700/mt under currently reduced demand lev­els. Offers for Saudi Arabian slab to Turkish buyers have been hovering at about US$ 550-560/mt CFR.
For exclusive news and updates about dry bulk shipbroking, subscribe to the BMTI Daily Report.