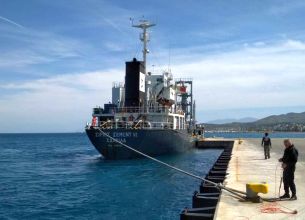 As predicted by BMTI at midweek, Capesize rates have, in fact, bounced back quite convincingly with a strong uptick in long haul rate levels in the Atlantic in particular. Trans-Atlantic RVs jump by as much as US$ 3,000 day-on-day to hit the mid-high teens of US$ 16-17,000 daily with talk of US$ 18-19,000 daily already being bandied about for the weekend. ECSA/UKC voyage freights are also up by nearly US$ 1/mt day-on-day with upwards of US$ 11.5/ mt now available on modern 180,000 dwt tonnage.
Atlantic Panamax owners are hopeful that the uplift in western Capes will have a directly positive impact on their freights as well, and it would seem that the same is indeed transpiring with some of the first positive trends in inter-Atlantic rates seen in some time on the 82,000 dwt vessels. Such rates are as much as US$ 300 higher in just 24 short hours with TARV rates on Kamsarmax tonnage already fetching low US$ 13,000s instead of high US$ 12,000s seen the day before. Pacific rates have yet to catch up.
Not a lot can be said for the Supramax front haul market, which continues to struggle to keep rates at last-done, having arguably peaked several days be­fore. Nonetheless, Black Sea front hauls can still squeak out a US$ 23,000 rate on newbuilding ton­nage of 58-62,000 dwt even if charterers are more readily achieving US$ 22,000s on the same size of ship, if not year. There are some positive indications coming from the eastern basin with NoPac rounds now climbing into the low-mid US$ 8,000s range.
For exclusive news and updates about dry bulk shipbroking, subscribe to the BMTI Daily Report.