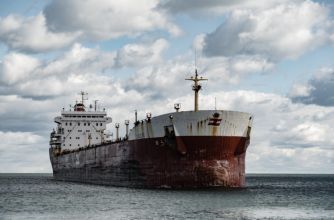 Defying the pessimists, Capesize markets seem to have a bit of energy left to spare with a new round of activity in the eastern basin helping push the Pacific RV back into positive territory and into the US$ 19,000s once again. Whether rates will stay buoyant on this route and, perhaps more importantly, start to inspire other bullish bounces around the market, remains very much to be seen. But Capesize owners are happy to see that a true correction in spot market freight trends is far from a foregone conclusion.
Panamax freights are in something of a limbo as the second half of March begins with daily reductions in spot rates widespread but also hardly dramatic or inevitable. Pacific RV rates are drifting back into the US$ 15,000s, although there are more than a few reports of owners refusing to go anywhere below US$ 16,000 with some resistance heard from corn­ers of the market where traders believe that a re­bound is already coming. Front haul trips are hover­ing in the US$ 23,000s with a moderate downside.
Atlantic Supramaxes are still faring rather well des­pite some bumpier sentiment on the Continent and Black Sea markets with USG front hauls rising apace, now pushing over US$ 20,000 daily. Black Sea front hauls are not far behind, trading with a modest up­side in the low-mid US$ 19,000s. Pacific rates are holding steady at last-done with round voyage time charter rates unchanged in the US$ 13-14,000 daily area. A newbuilding Ultramax has fixed a rate of US$ 17,000 daily ex-Yosu via NoPac to Singapore-Japan.
For exclusive news and updates about dry bulk shipbroking, subscribe to the BMTI Daily Report.