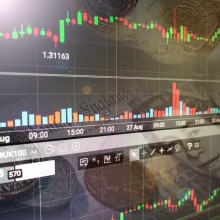 The small-sized bulkers are emerging as champions among all size classes for bulk carriers with recent estimates by Allied showing that average S&P prices for Supramaxes and Handysizes have increased by 104% and 101%, respectively, since the beginning of 2021. Sales prices for Capes and Panamaxes rose by 74% and 64% over the same time period. Likewise, freight earnings for Supras and Handies since the start of 2022 have outperformed those of the larger Panamaxes and Capesizes.
NYSE-listed dry bulk operator Safe Bulkers [SB] has been selected by Seeking Alpha as a "top pick" for investors considering that it trades at a "significant discount" to its other dry bulk peers while also being considered the most discounted bulker pure-play by a wide margin.
The analysts raised their fair value estimate to US$ 6 from US$ 5.5 based on the expec­tation for upgraded dividends, selective fleet growth and the fact that SB has been prioritizing balance sheet de-leveraging. SB is trading at around US$ 4.5 now after peaking YTD above US$ 5 in early June.
The stagnant mood in freight markets had a notable impact on Wall Street with nearly all listed bulkers losing ground over the past week by around 10-15%. Euroseas Ltd. [ESEA] fell by 12.5% on the week to land at US$ 28 while aforementioned Safe Bulk­ers [SB] fell 10% to US$ 4.5. Diana Shipping [DSX] fell 14% on the week to settle at US$ 5.46 per share.
For exclusive news and updates about dry bulk shipbroking, subscribe to the BMTI Daily Report.