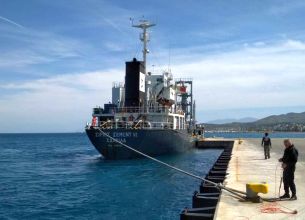 As they sometimes do, Capesize rates are splitting into hemispheres with Pacific rates under pressure (possibly ahead of next week's Golden Week) and Atlantic rates largely buoyant. Western buoyancy is being led by front haul demand with consecutive daily upgrades of around US$ 1,000 lifting rates (ex-UKC) from the middle US$ 30,000s to the high US$ 30,000s in just a few short days. Some shipowners already claim to be seeing rate offers for US$ 40,000 daily on modern tonnage based on US Gulf delivery.
The ongoing renewal of demand from South Amer­ica is giving the Panamaxes a new lease on life and boosting Atlantic sentiment in a major way, brokers are saying. How long the current upswing will last is, as always, difficult to say, but more than a few ob­servers do believe that this one "has legs" and could persist into the middle of October if the virtuous cycle continues. For now, trans-Atlantic RV rates are moving from the middle to high teens with talk that US$ 18,000 daily in talks for early October dates.
Stability has long been the province of Supramax trades and this September has been no different with Black Sea front hauls pushing back steadily into the upper teens and touching the US$ 20,000 daily line once again. US Gulf front hauls are moving to almost identical levels, although the USG is arguably more bullish than the Black Sea in terms of sentiment and cargo demand. In contrast to the larger bulkers, Pac-based rates are also still very positive for Supras with Indo rounds hitting the high US$ 19,000s range.
For exclusive news and updates about dry bulk shipbroking, subscribe to the BMTI Daily Report.