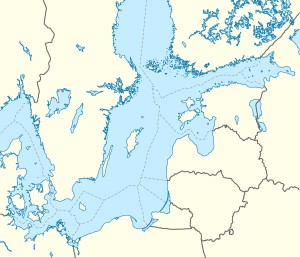 The holidays have continued to linger into 2020 with principals seemingly in no major rush to secure business as long as they can afford to push their requirements down the road. The unexpectedly high momentum that continued into early December and buoyed coaster markets across Europe (from north to south), remains technically in place as far as market fundamentals go, but spot freight trends are looking to move sideways at best into January with charterers expected to start applying more pressure as the month progresses. Owners remain hopeful, however, that adverse weather and their connected delays—as well as the relatively tight tonnage situ­ation of Q4-2019—will keep things moving in their favour for at least another few weeks, but time shall tell if Baltic markets break out of their traditional cycle and do not, in fact, start to slide in January as expected. Northbound freights from the Baltic States to Ireland are fetching decent rates of EUR 30/mt, brokers say, while southbound freights from ARAG (with 5,000mt general cargoes) are securing even better rates of EUR 37-38/mt and higher. There is word, however, that charterers have already secured discounts on those levels for end-month positions.
Baltic Ice Report: In the northern archipelagos is 15-40 cm fast or level ice, according to Baltic Sea Ice Services. Off the ice edge from Piteå and northward is a belt with 10-30 cm open or very open ice. From north Malören and eastward to Pulu, 15-30 cm close or very close ice. In the southern part, thin level or fast ice in sheltered bays. The quark in sheltered bays along the Swedish coast and in Vaasa archipelago has thin level or fast ice. The ice in the Bay of Bothnia has drifted northward. In the northern Bay of Bothnia off Tornio and Kemi is 20-35 cm thick fast ice to Europa and Inakari. Farther out to north of Kemi 2 15-30 cm thick close and very close ice. From Oulu to Kattilankalla is 15-35 cm thick fast ice. There is a narrow brash ice barrier at the ice edge. Farther out to Oulu 3 is thin very open ice. In the southern Bay of Bothnia and in the Quark thin ice and new ice in places in the inner archipelago. In the northern Lake Saimaa 5-20 cm thick fast ice, open ice and open water. In south Lake Saimaa in places is thin drift ice. In the Saimaa Canal thin drift ice. Icebreakers: Otso assists in North Bay of Bothnia. Iso-Pukki and Pro­tector assist in the Saimaa Canal and in South Lake Saimaa. Meteor assists in the North Lake Saimaa.
Get weekly updates from all the European short sea markets by subscribing to the BMTI SHORT SEA REPORT today.