Investors' Closer Look (European Short Sea Investments)
---
Special Report – Investors' Closer Look
---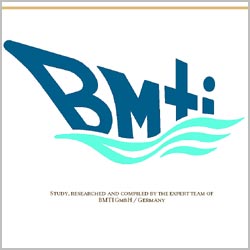 As an industry analysis of the European Short Sea market, BMTI's special study, "Investors' Closer Look", summarizes and breaks down the short sea markets by region, cargo, freight and fleet to enable potential investors in Short Sea Shipping to make their best financial decisions.
As the workhorse of the European maritime economy, Short Sea Shipping is uniquely advantaged to be simultaneously Europe's most traditional and most futuristic mode of transport. Given the vast areas of coastline, rivers and waterways around the Continent and British Isles as well as ambitious government initiatives toward encouraging development in the industry, Short Sea Shipping is positioned to be Europe's next big transport story.
BMTI's special study, "Investors' Closer Look", considers the individual elements of this industry such as economic background, cargo requirements, freight earnings, port infrastructure and the present fleet layout of coaster shipping by employing a variety of data tables, trend curves and graphical elements to visualize the industry in an easy-to-understand way. Deeper analysis is given to special ship sizes at the core of the industry (3,500-6,500 dwt) as well as broader forecasts and forward speculation about the financial prospects of European Short Sea Shipping in the coming years.