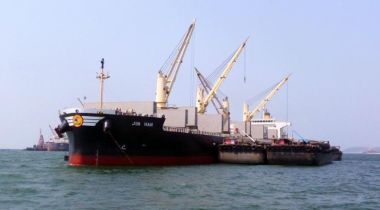 After showing signs of easing at the weekend, daily declines appear to have resumed and increased in intensity at midweek among the Capesize trades with Pacific RV rates taking a hefty loss of US$ 4-5,000 on average rates (taking the assessment to US$ 28,000 daily). This is quite the drop from the golden days of late Q3 as owners now struggle to keep freights anywhere close to last-done. TARV rates are also under increased pressure as US$ 3,000 day-on-day losses take the level to US$33,000 daily.
Charterers are very much in command in Panamax trades at the moment with owners putting up very little resistance to offers that represent US$ 2-4,000 discounts to similar business done just a few days prior. Owners are bordering on desperate to fix in the second half of November without suffering damages to their bottom line. As such, Indonesia rounds have dropped into the high teens of US$ 18,000 daily on Kamsarmax tonnage basis ECI redel.
Perhaps the only bulk size class with any energy to speak of at the moment, Supramax freight markets are holding onto their wins in the USG even as the rest of the Atlantic basin looks to be moving side­ways (at best). Black Sea front hauls are still sliding by around US$ 400 day-on-day to bring last-done rates to just above US$ 40,000 daily based on CJK redelivery. NoPac round voyages are putting up a good fight, holding steady at just under US$ 20,000.
For exclusive news and updates about dry bulk shipbroking, subscribe to the BMTI Daily Report.