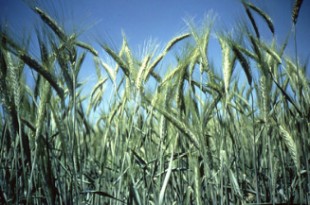 The condition of the French soft wheat crop is its best in over a decade, says national agricultural agen­cy FranceAgriMer. The agency says about 93% of the crop is in "good or excellent" condition compared to just 69% measured at this time last year and also the highest level since measurements began in 2011.
Prices for thermal coal worldwide have been sta­bilizing at around US$ 200/mt or less than half of last year's record of circa US$ 440/mt reached in Q3 of 2022 (basis Newcastle). Observers note that pre­sent spot market prices are nonetheless more than twice the ten-year average for seaborne thermal coal before Russia's invasion of Ukraine (US$ 86/mt).
Global steel output declined by 2.4% YoY in April, according to the World Steel Association, which recorded a total of 161.4 Mt in total crude steel production in the month across the 63 steelmaking countries that it tracks (accounting for roughly 97% of steel output worldwide). Of the positive gains in April across specific regions, production improve­ment was seen in Africa (+4.8% YoY), the Middle East (+4.2% YoY) and Russia & CIS (+5.9% YoY). Declining output year-on-year in April was noted in Asia & Oceania (-1.5% YoY), North America (-4.5% YoY), South America (-2.2% YoY) and both EU-27 (-11.7% YoY) and Non-EU-Europe (-17.3% YoY). The European Union has produced 44.4 Mt of steel over the first four months of the year, according to the WSA, down by 10.2% compared to the same four months of 2022. Most notably, total global production in the four months was relatively static at 622.7 Mt in total or only 0.3% less than a year before. The EU's top producer, Germany, generated 12.4 Mt in crude steel over the first four months of 2023 or 5.9% less than in the same four months of 2022. European steel demand has been irregular and sporadic in recent months, though several analysts believe that a recovery is not far off. MEPS senior consultant Kaye Ayub told attendees at the recent British Stainless Steel Association (BSSA) annual conference to expect the global steelmaking sector to strengthen toward the end of Q3 and into next year.
Shipments of scrap to Turkey, the world's top scrap importer, declined by 0.4 Mt YoY in April to 1.7 Mt, according to new customs data. Scrap of European origin to Turkey fell by 0.3 Mt YoY in April to 1.3 Mt while imports from Russia and Ukraine dropped to near zero levels in the month. Total scrap imports to Turkey over the year through April declined by 2.0 Mt YoY to 6.7 Mt over the four-month period. Spot scrap prices to Turkey have been lightly buoyant in recent weeks. A 5,000mt cargo (HMS 1/2 85:15) was recently chartered from Italy to Izmir at US$ 348/mt CIF. Similar scrap shipments have been se­cured from Romania (3,000mt) at US$ 350/mt CIF.
For exclusive news and updates about dry bulk shipbroking, subscribe to the BMTI Daily Report.